Adrafinil is a synthetic medication that increases mental arousal for a long time. Adrafinil is a non-amphetamine psychostimulant that decreases sleepiness while having no effect on heart rate or anxiety.
It's commonly used as a "nootropic" or "cognitive-enhancing" substance. This usage, however, is not medically approved, and the research underlying its possible cognitive impacts is still under development, with very varied and frequently contradictory results.
Adrafinil becomes active by converting to Modafinil as a "prodrug" (an inert chemical that is turned into the active drug inside the body) for the prescription stimulant modafinil. The effects and processes of Adrafinil are most likely equivalent to those of Modafinil, but because of the scarcity of research on Adrafinil specifically, some substantial differences may exist.
Adrafinil was initially designed to treat hypersomnia and attention disorders. It was sold in France under the name Olmifon; till 2011. Adrafinil was discontinued because it was less potent than Modafinil and needed higher doses to realize an analogous impact. Adrafinil is unscheduled within the USA, Canada, and the UK, where it's considered a "dietary supplement" instead of medicine. This suggests it's neither FDA-approved nor controlled and doesn't need a prescription to buy or possess. In distinction, Adrafinil will need a prescription in some countries, like Australia, Germany, and New Zealand.
Don't let the fact that it's "legally legal" in certain regions fool you. It has the same risks and possible consequences as modafinil addiction since it is a prodrug of Modafinil, a regulated substance with a known propensity for abuse. To put it another way, "legally lawful" does not always imply safe, harmless, or effective.
Potential Uses of Adrafinil
Adrafinil has been reported for several potential medicinal purposes. However, this is primarily due to its similarities to Modafinil, which has been investigated more thoroughly.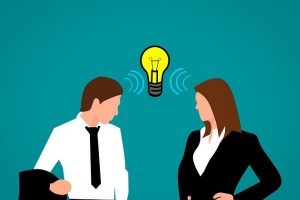 None of the following uses has been formally authorized by the FDA, nor are they currently utilized by doctors due to a lack of sufficient scientific and medical proof. The existing research is insufficient to draw solid conclusions about Adrafinil's ability to treat certain medical disorders.
Narcolepsy and Exhaustion
Because Adrafinil is converted to Modafinil in the body, it might theoretically be utilized to treat some of the same disorders as Modafinil, including narcolepsy, work-shift sleep disorder, and other fatigue-related illnesses.
However, professionals do not generally utilize Adrafinil for these diseases since it is less studied and because Modafinil is already the officially-established therapy for these conditions. Furthermore, because Adrafinil is less effective than Modafinil, doctors would have to use higher dosages to get the same results as they would with smaller and hence typically safer doses of Modafinil.
As a result, Adrafinil is unlikely to be medically authorized by the FDA for these applications very soon.
Adrafinil for Depression
Adrafinil's potential to treat depression was initially indicated in a 1999 research. According to a placebo-controlled clinical study in 70 senior adults with depression, two months of adrafinil medication significantly improved depression symptom severity scores on the Hamilton Depression Rating Scale (HAM-D) and other standard clinical depression measures.
Only a few follow-up studies have been conducted, with one double-blind, randomized controlled study in 471 people reporting that Adrafinil may partially relieve depressive symptoms.
In a trial of 70 depressed individuals, Adrafinil was shown to lessen depression symptoms similar to an antidepressant (clomipramine). The group who was given clomipramine experienced many adverse effects, whereas Adrafinil was handled much better.
Nonetheless, without any more clinical data to back up these preliminary findings, it's doubtful that Adrafinil will become extensively utilized in treating depression any time soon, especially given the abundance of other effective therapies for depression that are now available.
Adrafinil for Boosting energy
The most important advantage of Adrafinil has to be its capacity to help you feel more energetic, especially when you are fatigued and drained. As a result, you can maintain a greater degree of attention for a more extended amount of time.
The "wakefulness-promoting" effect of Adrafinil was validated in tests done 20 years ago in which dogs were given varied dosages of Adrafinil.
After rhesus monkeys were administered Adrafinil, their midnight activity rose fourfold without any sedative effect when the medication wore off.
We're not sure why Adrafinil keeps you awake and aware while also keeping tiredness at bay.
However, one probable reason is that Adrafinil stimulates the synthesis of hypocretin, a weak neurotransmitter in people with narcolepsy.
Another theory is that wakefulness is caused by Adrafinil being transformed into Modafinil, a well-known 'eugeroic.'
Modafinil has been demonstrated in lab experiments on rats to increase levels of "histamine" in the brain, and other research has shown that greater histamine can undoubtedly aid boost alertness and focus.
Enhance mood positively
If you're a student who tries to study for lengthy periods or struggles to stay focused throughout boring and often repeated classes, Adrafinil could be worth a try. It has the same mood-enhancing benefits as Modafinil which can help you, mainly when you are exhausted.
While we don't know why Adrafinil makes people feel better, we know that it's a prodrug of Modafinil; thus, it has many of the same benefits. Modafinil has been found in studies to raise dopamine levels in the brain, and greater amounts of this neurotransmitter can contribute to an enhanced mood.
May lead to better mental health
Based on the effects of Modafinil, Adrafinil may do more than improve productivity.
It has the potential to be employed as a neuroprotectant, protecting against damaging neurological processes and disorders. It's no surprise that Adrafinil was first marketed to older individuals suffering from depression caused by neurodegenerative illnesses.
On the other hand, Adrafinil may help maintain a healthy person's brain bright and completely functioning far into old age.
Can improve Reaction time
When you take Adrafinil, you'll notice your response time reducing considerably due to all of the advantages listed above.
Your fingers type more quickly on the keyboard. You can react rapidly under challenging situations without descending into outright impulsivity.
Modafinil generated a dose-dependent pattern of enhanced response accuracy and behavioural inhibition (fewer premature replies) and shorter reaction latencies while having no effect on motivation, omission errors, or motor control.
You'll notice the sensation with Adrafinil just like Modafinil, but only when the drug's influence is at its peak. This implies you may have to wait for Adrafinil to take effect fully.
Side-effects of Adrafinil
Adrafinil is generally well tolerated, according to most studies. A few people have reported increased stress and hostility, nausea, irregular heartbeat, mouth dryness, stomach ache, and skin irritation.
After using 900 mg of Adrafinil per day for ten months, one subject exhibited unusual facial movements. These symptoms did not go away after four months of being off Adrafinil, but they did go away after taking a dopamine-lowering medicine.
Because Adrafinil transforms to Modafinil in the liver, there is a worry that it may induce liver enzyme elevations or damage. Human data does not support this claim, but this might be due to the fact that there have been few clinical trials of Adrafinil.
Adrafinil dosage guide
Because the prodrug Adrafinil takes time to degrade into the active drug Modafinil, its cognitive benefits will naturally take longer to manifest.
Modafinil typically has a peak time of 60-90 minutes, so add an hour for Adrafinil.
Furthermore, the effects will not stay as long. adrafinil vs modafinil will provide you with a lighter spike in attention lasting 2-3 hours, as opposed to Modafinil's 10-12 hours.
As a result, you will require more Adrafinil to get the same cognitive benefits as Modafinil.
As a general guideline, take 300 mg of Adrafinil for every 100 mg of Modafinil you wish to "enjoy."
Given that most individuals perform well on 100-200mg of Modafinil per day, you might take 300-600mg of Adrafinil. If you're taking it for the first time, we recommend starting with 300mg.
Final Verdict on Adrafinil
We believe that Adrafinil is a highly potent smart medicine that can be used by healthy people who desire to attain peak levels of productivity.
However, if we had direct access to Modafinil, it would not be our first option. We still consider it to be one of the best nootropics.
While Adrafinil has been discontinued for the reasons stated on this page, it is an entirely legal and less expensive option for persons unable to obtain Modafinil.
Consider Adrafinil as a backup alternative if the first choice is unavailable. It still works like a charm and can help anyone in a high-stress, high-performance job.
Since there has been no human evidence of Adrafinil, begin positive in every aspect. You should consider contacting your doctor. We are also offering Modaheal 200mg Tablet with best price.